Posted on August 7th, 2012 by ez
About the artist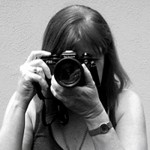 Cindy Bendat is a cultural, documentary and fine art photographer based in Santa Monica, California. She has photographed all over the world, and she has a diverse portfolio of work of people, places and festivals. She has traveled to Papua New Guinea for the Mount Hagen Sing-Sing festival, to Ethiopia for Meskel, to Mexico for Day of the Dead, to Sri Lanka for the elephant Perahera Festival, to India for the Pushkar Camel Fair and other festivals, to China for the Sisters Eating Rice Festival, to Bhutan for the Paro Festival, and to New Orleans for the Jazz Fest.
In addition to her work abroad, Bendat photographs diverse cultures and subcultures in Los Angeles. She has photographed monks, street performers, sumo wrestlers, ex-gang members, Occupy protesters, Cambodian dancers, Ethiopian priests, and Marcus Garvey parade participants. For many years, she has also photographed cultural celebrations in the Los Angeles area, including the fiesta for the Guatemalan folk saint San Simón, the Ethiopian Timket festivities, and the Cambodian New Year, or Chaul Chnam Thmey.
Committed to creating art with social impact, Bendat also does photographic work with a political focus, often for non-profit organizations. For example, she has worked with Bridges to Understanding in Dharamsala, India, the Santa Monica Pier Restoration Corporation, Homeboy Industries, Save the Echo Park and MacArthur Park Boats Coalition, the National Resources Defense Council, Physicians for Social Responsibility and Teatro Jornalero Sin Fronteras.
Bendat's award-winning images have been exhibited in galleries and fairs in the United States and abroad. Her work has been published in books, magazines, and newspapers and is included in the permanent collections of The Huntington Library in California, the Beinecke Library at Yale University in Connecticut, and the City of Santa Monica.
Her work was featured in a solo photography exhibit called Celebrate/Demonstrate: Photographs of Global LA at the Fowler Museum at UCLA in 2016, and it will again be featured in a solo photography exhibit called Be The Change: Photographs of Activism in Los Angeles 2003-2017 at the Art Gallery at California State University, Dominguez Hills in 2017.